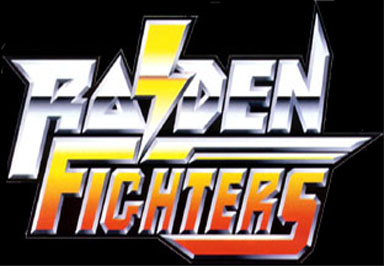 WALKTHROUGH
[Game Info | Codes and Secrets | Walkthrough | Screenshots]
[Forest | Arachi (Airfield) | Battleship Boss | Railyard | Arctic Wasteland | Flying Fortress | Final Boss]
---
STAGE 2 - ARACHI (AIRFIELD) STAGE
Hidden Secrets
Miclus: 2
Fairy: Many
Miclus: This is one of the hardest Micluses to uncover. There are two Fuel Yards (the first one appears on the right side, the second one appears to the left). You MUST destroy the second Fuel Yard FIRST before destroying the first one. Fuel Yards die with one shot of your weapons and are sought by homing weapons. This secret is slightly easier to uncover if you begin this stage first, with almost no weapons.
Fairy: Destroy the medium sized tank's main turret. DO NOT destroy the tank's body! Leave it alone until it stops shooting and moving. About 2 seconds afterwards, a Fairy will pop out of the tank.
Quick Shot: Destroy the first Large Green bomber before it can shoot. (100,000 points)
Miclus: Hover above the tail of the large plane (near its turret) that is facing southeast for about 1 second.
Quick Shot: Destroy the second Large Green bomber before it can shoot. (100,000 points)
Fairies: This is a tough secret to uncover. The secret is hidden in the fourth plane on the left side that's facing southeast, and halfway off screen. You basically have to "paint" the entire plane with your ship. Think of your ship as a "paintbrush" and the plane as a "canvas." The method is "covering the entire canvas with paint." In other words, you have to touch every visible part of the plane with your ship. Then, the plane should explode and release up to 12 fairies. The fastest way to uncover this secret is to start "painting" the plane on its right wing. Move to the northwest towards the cockpit and towards the left wing, until you are at the absolute left side of the screen (you can't move any further to the left). Finally, move downwards to "paint" the remainder of the body of the plane. (Many thanks to Alan Kwan for this tip! Screenshot coming soon.)
Quick Shot: Destroy the two side mounted guns (the ones that shoot destroyable bullets) on the Helicopter Boss within one second of each other.
[Game Info | Codes and Secrets | Walkthrough | Screenshots]
[Forest | Arachi (Airfield) | Battleship Boss | Railyard | Arctic Wasteland | Flying Fortress | Final Boss]